The collection "Embrace"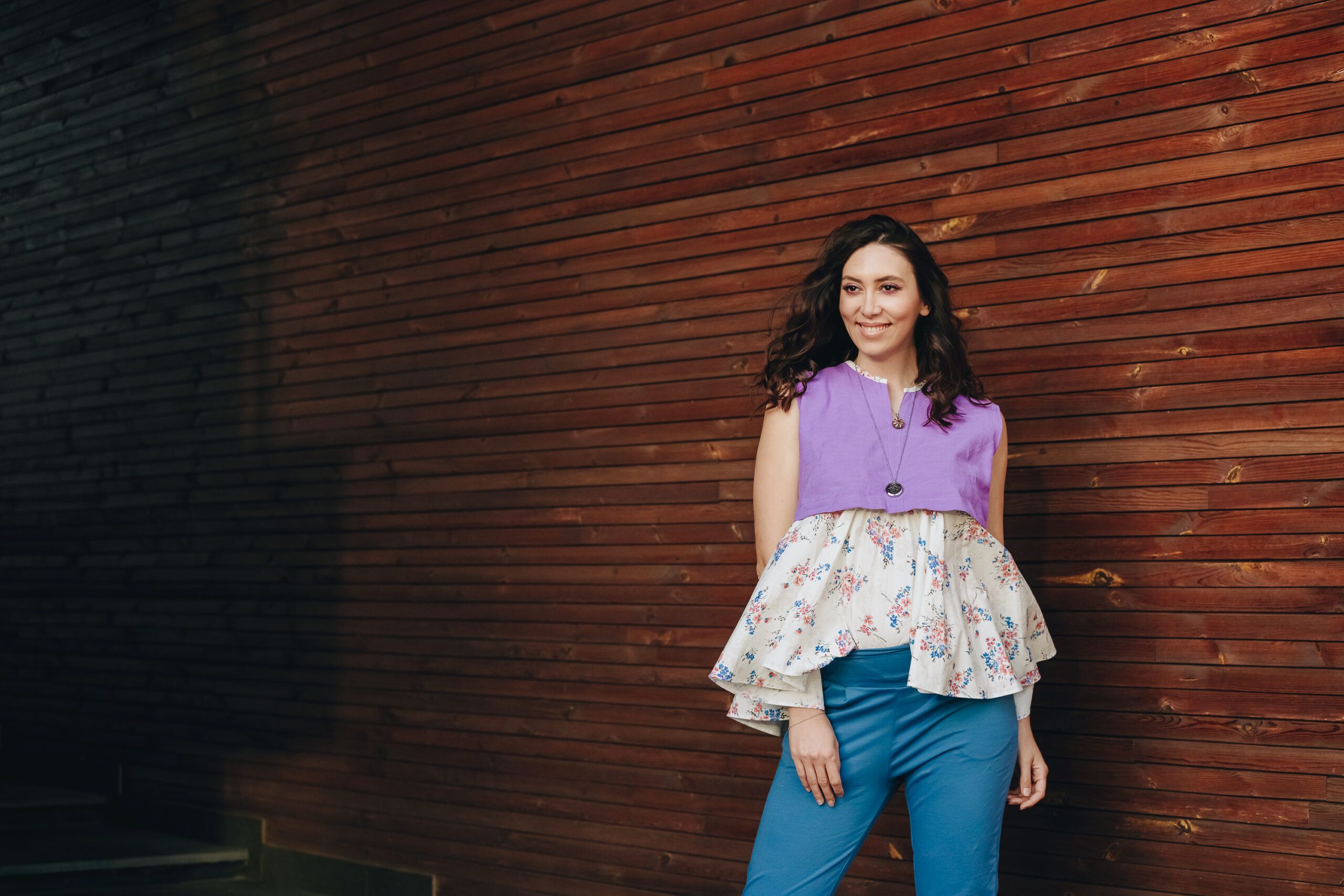 Our first collection called "Embrace" is designed as a combination of casual 24/7 and business-casual pregnancy clothes you would want to wear everywhere and always. We desired to produce clothes that you could wear during pregnancy and also after, so most of FORTY pieces can be worn even without preggo belly.
We pay great attention to fabrics we use! They have to be soft, comfortable and gentle for your skin. Because, if during pregnancy we care about what we eat, drink, what kind of cosmetics we use, why not care about what kind of clothes we wear and what kind of fabrics we put on our skin?
Our fabrics were carefully chosen from producers all over the EU. We have gentle linen and wool produced with high eco standards in Italy, certified eco cotton jersey with elastane produced in Netherlands and dreamy floral cotton from "dead stock" retailers from France. All our fabrics have eco certificate which guarantees human-ecological aspect of quality and friendly behavior towards the environment and consumers.
The "Embrace" collection was designed to emphasize femininity, beautiful curves of pregnant body and growing belly. With our contemporary approach of combining elements such as cargo pockets, elegant and chic silhouette, simple cuts and cheerful and happy colors, you will for sure love your constantly changing body through all forty weeks of pregnancy. The collection was designed with special reference on subtle details and nuances that bring freshness in your everyday wardrobe, without compromising or getting out of comfort of the clothes that easily fit your lifestyle.
Embrace – embrace changes, adore your belly, wear it with pride and enjoy your 40 weeks of pregnancy!